RoastOne is the perfect combination of 2 shots of espresso form the finest Arabica Coffee beans and 20 grams of high-quality whey protein, providing the energy and focus you need to fuel your day! RoastOne will exceed your expectations when it comes to taste. RoastOne tastes just like and ice-cold cappuccino or latte with a splash of sweet cream. Rise & Grind and maximize your lean muscle gains with RoastOne!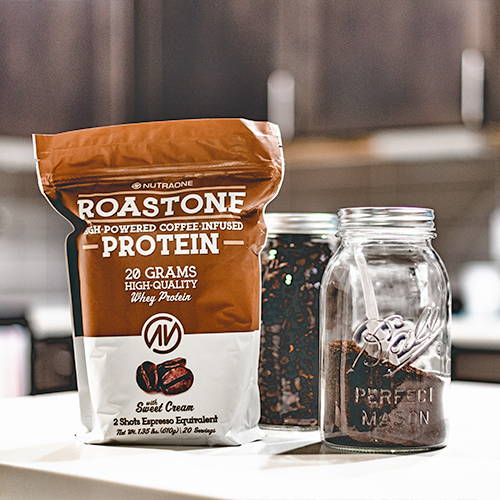 LOW SUGAR
We know protein doesn't need to have a lot sugar to be delicious. RoastOne only has 1 gram of sugar per serving.
COFFEE-INFUSED PROTEIN
RoastOne has 150 mg of caffeine which equivalent to 2 shots of espresso to help you power through your day.
NO AMINO SPIKING
What you see is what you get. We do not add any free form amino acids to increase the protein content of this product.
PROTEIN BLEND
RoastOne is made with a blend of high-quality whey protein isolate and concentrate that has been micro-filtered for high protein ratios that are low in lactose and fat.